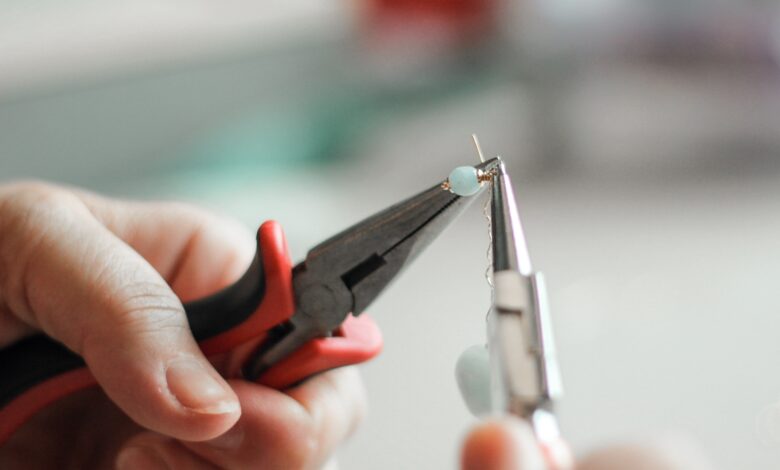 An increasing number of UK jewellery brands are adopting sustainable sourcing due to a boost in customer demand. 
Since the explosion of climate change activists inspired by Greta Thunberg in August 2018, customers have become attuned to the environmental impact of material sourcing. As such, demand has risen for companies to make proactive changes that positively affect society and the environment.
UK jewellers are one such industry making proactive changes to keep up with customer demands. The sourcing of materials, the making of jewellery, and the selling of products are carefully thought about to ensure responsible, ethical, and sustainable practices. 
In this article, we will share how UK jewellers can champion sustainable sourcing and improve their practices to attract more customers.
What is Sustainable Sourcing?
Sustainable sourcing means sourcing materials to generate a positive social and environmental impact. Sustainable sourcing has a long-term impact on communities by supporting the conservation of resources, the protection of human rights, and the empowerment of all those working in the supply chain. When customers are searching for ethical jewellery, they want to purchase jewellery that has been sustainably sourced.
According to the British Academy of Jewellery: "It's important to know where your materials come from, but this is just the start of the journey. A key feature of sustainable jewellery brands is a fully traceable and transparent supply chain, from source to shelf. This should include ethical production methods, with collaborators earning a living wage every step of the way."
Jewellery companies working to champion sustainable sourcing recognise the potential negative impacts their sourcing practices can have, both on people and the environment, and seek to make proactive changes that deliver positive outcomes as a result.
Let's take a look at some of the practical ways jewellery companies can champion sustainable sourcing within their businesses.
Adhere to Legal Requirements
Sustainable sourcing in the jewellery industry isn't just a buzzword. It requires adherence to legal requirements such as the European Union regulations on sourcing 'conflict minerals' responsibly and the jewellery council's Code of Practice.
Whenever legal requirements are met, companies should make these publicly available. Whether it's through displaying certifications or publishing blog posts on their efforts, making sure customers are aware of any changes goes a long way towards developing and maintaining trust for the long-term.
Create Company Policies
All efforts a company makes towards sustainable sourcing should be outlined in company policies. Writing down these commitments in a way that is specific to business operations and inclusive of all workers is essential. It ensures business values are communicated clearly and allows for these to be shared with suppliers, new employees, and shareholders to ensure brand values and commitments are upheld.
Again, it is important to release a statement to the public outlining a company's commitments so they can see the policies and show their support. This only needs to be a brief overview (just a single page will do) but it is a great way to alert customers of all efforts being made in order to increase brand trust.
Map Out the Supply Chain
It's important to know what happens at every stage of the supply chain. Too often large companies become so busy with certain aspects of their business while other areas fall under the radar. This is where problems can arise.
Companies should think of their supply chain like a journey. It has a beginning, middle, and end. Map out the supply chain and identify areas where changes could be made. Whether on a small or large scale, it's important to identify areas for chance in order to create long-lasting positive impacts.
Set SMART Goals
Lastly, in order to achieve sustainable sourcing goals, it's important to set SMART Goals. These are:
S

pecific

M

easurable

A

chievable

R

elevant

T

ime-bound
Setting SMART Goals is a great way to outline business goals in a clear way while also setting attainable goals. Too often businesses talk about the changes they want to make but never set these in motion. Goal-setting allows a business to see what they're working towards and the steps they need to take to get there.
In Summary
Championing sustainable sourcing within the jewellery industry is important, not just for keeping customers happy but for creating a positive impact socially and environmentally. We hope the tips in this article help!