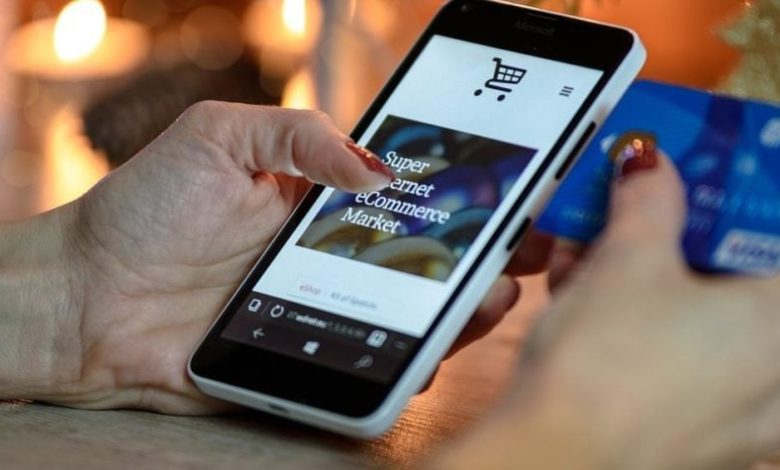 Whether it's a necklace for a partner's birthday or the all-important engagement ring, when it comes to buying jewellery, understandably consumers like to put in the research before making their investment.
Often viewed as a luxury item, jewellery can of course come at great expense. With variables such as brand, material and stone all having a significant impact on price point, the decision to purchase a piece of jewellery isn't one to be taken lightly. In fact, our own research recently found that it can take consumers up to six months to purchase big-ticket items, like expensive jewellery.
Now let's imagine we are the purchaser. The day has come around and you're ready to buy. You know the sort of thing you want, and you've seen a couple of examples you like. So where do you make the physical purchase?
With the demise of the high street dominating the headlines at the moment, it'd be fair to assume these purchases are being made online. But surprisingly this isn't actually the case at all. Currently ecommerce sales are incredibly low for the jewellery sector, with just 4-5% of purchases being made online.
If we put the consumer hat back on for a moment, there's a number of obvious reasons for this; Firstly – as the customer – you want to be advised. You want an expert to lead you in making an informed decision and talk you through all of your options. Secondly, you want to physically see the item you are about to purchase.
Visualisation is hugely important – if you can't see what it looks like in real life, how can you be 100% sure of what you are purchasing? And thirdly, (in the case of independents, anyway) you may want the option to negotiate on price and haggle. Are you buying other items alongside the big item? Can you get a package deal from the merchant?
Ultimately, it all boils down to customer service. Both consumers and jewellers are guilty of believing the misconception that you can't get all of the above, plus excellent customer service, online.
So, how can jewellers address these misconceptions and create an online offering that ticks all their customers' needs, whilst preparing them for the digital-first future?
Address pain points before they arise
When it comes to the commerce of expensive products, it is key that any customer objections to purchasing online are addressed before they are raised.
For instance, you must ensure your website is organised in a way that showcases your brand's offerings clearly. If you provide free delivery on orders over £50 or £100, or have an easy returns policy, it's imperative that this information is displayed on your site's homepage to attract custom.
While it may not seem revolutionary, free shipping is a key plus for customers. In fact, research has found that 69% shoppers are more likely to buy from an online store that offers this.
If the offer of free shipping isn't feasible, make your customers aware that shipping costs will be applied in real-time – e.g. when a consumer places an item into their basket. By offering transparency, you'll gain trust, reliability and in turn, repeat custom.
Tell your story and connect with customers
The art of telling your business' story is a powerful tool and can add a level of authenticity and credibility. It can also create an emotional connection in an otherwise emotionless digital space.
Provide your customers with an overview of each individual product, through commissioning beautiful photography and 360-degree video that captures every luxurious detail of the pieces on offer.
Provide reassurance throughout the customer journey
The high stakes associated with a big-ticket purchase mean that consumers need to be completely satisfied and reassured to go through with a sale. Offering FAQs, live chat or enquire now functions ensure a customer's questions are answered both efficiently and effectively, deterring them from going elsewhere.
Invest in innovative technology
We recently surveyed 1,000 UK shoppers and found that 45% of them would be more inclined to spend larger amounts online if technology was available to help them 'visualise' products online before they bought them, almost like a try-before-you-buy.
More specifically, 40% of those surveyed said would like to use Augmented Reality (AR) technology to test a product before they bought it, such as via an app that would allow them to place virtual images of products over a real-world view – this way, they can get a real feel for how it will look in real life.
It is clear that technology really does seem to hold most of the answers when it comes to encouraging more people to shop online for higher-value purchases, like jewellery.
Demonstrating just how tech-savvy consumers today are, our respondents also called out Artificial Intelligence (AI) chatbots as a means to getting instant answers to their questions.
Technology has been one of the main driving forces behind the transformation of retail over the past few years – it's the reason we no longer have to go in store to shop and why we can now just 'go online.'
By utilising technology, such as digital chatbots that can act as online customer service assistants or AR apps to help visualise products, jewellery retailers will be able to provide shoppers with the same level of service and information they would get in store. This will go a long way towards increasing consumer buying confidence through the higher levels of assurance this technology can offer, meaning they'll feel comfortable spending more online.
Technology is the future and jewellers cannot afford to ignore the changes that are happening within retail.
Although the number of consumers shopping for jewellery online might seem marginal right now, as technology in general progresses, consumers will become more and more confident in splurging larger amounts online and will expect to be able to do so when it comes to shopping for jewellery. Any retailer who doesn't prepare themselves for this shift in shopping habits is putting themselves at risk of being left behind.
By Sam Rutley, managing director at PushON, a full-service e-commerce agency